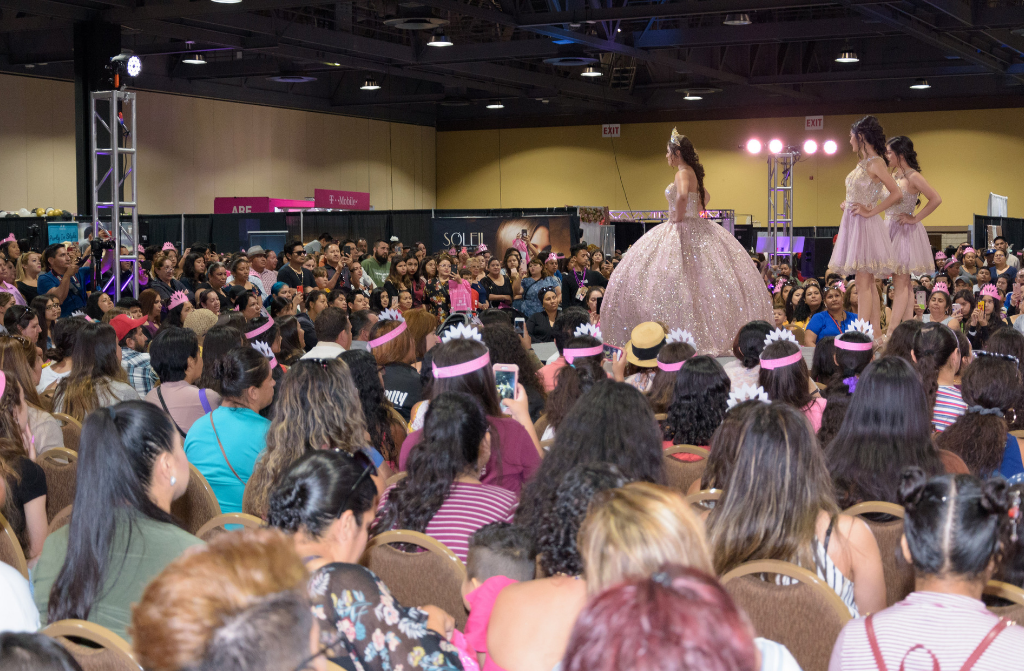 The Quinceanera.com Long Beach Expo and Fashion Show made a stop in downtown Long Beach on July 19. The event broke multiple records for its parent company, EC Hispanic Media.
The brand's expo at the Long Beach Convention Center reached a record number of 2,800 attendees. It is the most Quinceanera.com attendees in the expo's 13-year history.
Corporate partners for the expo included Neutrogena and Paramount Film's 'Dora and the Lost City of Gold.'
Attendees visiting the Neutrogena booth area brought in a custom Airstream trailer for attendees to try on makeup and skincare products, and the national brand also gave out beauty bags to each of the Quinceanera.com fashion show pass holders.
Paramount Films gave out promotional items for the Dora film as well as family four-packs of screening tickets at L.A. Live.
The excitement of this year's Quinceanera.com expo made a mark on media outlets. The Long Beach Post published a photo gallery and article on the Quinceanera.com expo.
A Los Angeles Times photographer took photos of the fashion show, and representatives from Univision and Sony Pictures visited the Quinceanera.com booth.
Three expos remain for the year: the Fresno expo on Sunday, August 24, the Ontario expo on Sunday, September 22 and the San Diego expo on Sunday, October 13. The Fresno expo will be held at the Fresno Convention Center, the Ontario one will be at the Ontario Convention Center, and the San Diego expo will be at the Del Mar Fairgrounds.
For more information on how to become an exhibitor at the Quinceanera.com Expo and Fashion Show, click here.