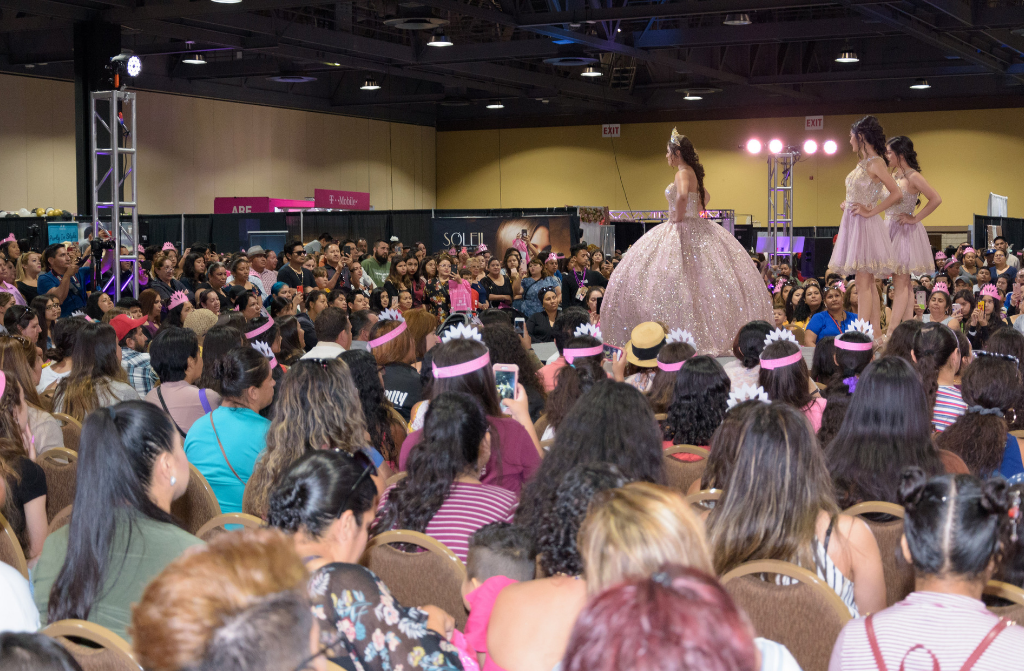 Quinceanera.com will once again be taking its expo and fashion show on the road to Fresno, Calif.
On Sunday, August 25, Quinceanera.com—the largest online Quinceanera destination for Latina teens and their families—will be hosting its annual Fresno expo at the Fresno Convention Center from 12PM to 5PM.
Attendees can check off the items they need for their milestone birthday with the help of the multiple vendors that will be attending the expo. Vendors from across the Quinceañera industry will be showcasing their products, including dress designers, venues around the Fresno region, bakeries and more.
The Fresno expo is the sixth in this year's lineup of eight expos throughout the event season.
Quinceanera.com's most recent expo in Long Beach on July 21 at the Long Beach Convention Center attracted the largest expo attendee audience the brand has experienced in its 12-year history. 2,800 attendees were treated to facial products from Neutrogena at the skin care and beauty brand's converted Airstream trailer, a fashion show from dress sponsors Moda 2000 and Decorarisimo, and the lively hosting of radio and social media personality RaqC as the fashion show's emcee.
Media outlets including the Long Beach Post came to cover the expo and interviewed attendees such as William Foamer, who came from Fontana to check out the expo with his family.
To register to attend the Quinceanera.com Expo and Fashion Show in Fresno, click here.
For more information on becoming a vendor, call (800) 446-5642.
About Quinceanera.com 
Quinceanera.com is a multi-platform party-planning brand that integrates web, e-newsletters, print supplements, mobile, and live events to reach bilingual Quinceañeras and their families. Quinceanera.com is a product of EC Hispanic Media, a Hispanic marketing solutions company serving the U.S. Latino grassroots community through niche-oriented brands since 1988. EC Hispanic Media's flagship product is El Clasificado weekly shopper, a verified publication with a weekly circulation of 425,000 copies, which is distributed in over 251 cities in Central and Southern California.